I just got back from a camping trip, and to put it mildly, I need a new tent. So I was just doing a little searching on the net for a cheap tent, because being the cheapskate that I am, I'm not going to fork over a ton of money for something I'm going to use one week a year.
Well, I was over at Amazon.com, and look what I happened to stumble across.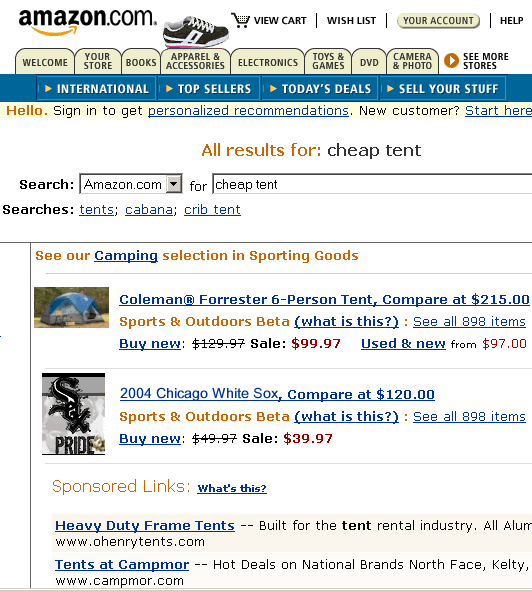 Yep, I guess they fold so much like a cheap tent that Amazon has even started listing them.